88.1 The Escape
2002–2012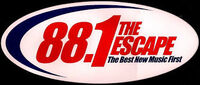 88.1 The Escape was created after Eastern Michigan traded radio stations with Plymouth Canton Community Schools. The station is used as a club for students of the Plymouth Canton Educational Park.
The New 88.1
2012–201?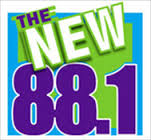 This logo was made to rename "88.1 The Escape" into "The New 88.1."
88.1 The Park
201?–present
The logo was revised to further connect the station with the high school it is located. Along with that, It was renamed from "The New 88.1" into "88.1 The Park."