1958–1961

1961–1967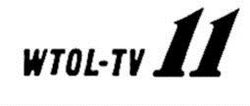 1967–1980
A similar logo was used by then-corporate sibling WIS in Columbia and WSFA in Montgomery, SC during this time.
1980–1997
1980–1994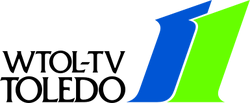 This logo continued to appear in localized affiliate boxes in CBS program ads in the Toledo and Detroit TV Guide editions until local listings were dropped in all TV Guide editions in 2005, long after this logo was discontinued officially.
1994–1997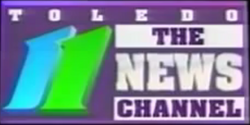 1997–2004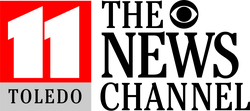 Even though this logo is no longer used, it still appears on various exterior signs at the station's downtown Toledo studios.
2004–present
2004–2011

2011–2019


This logo was brought back on a secondary basis in summer 2017 and eventually was briefly incorporated into an August 2017 graphic update before the next logo was restored.
2015–2019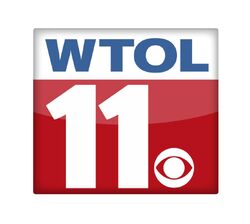 At this time, the eyemark was added.
2019–present

TV stations in Northwestern Ohio, including Toledo and Port Clinton
---
Defunct stations