WBLG-TV
1968–1969

What is now WTVQ, WBLG-TV launched at 9:30 a.m. on June 2, 1968, as an ABC affiliate (which has been aligned with the network from start) on channel 62, broadcasting from the highest above sea level tower in Kentucky.
1969–1970

1970–1974
WBLG-TV would be sold to New Orleans-based Starr Broadcasting Group, Inc in November 1973. at a price exceeding $2 million. Starr was headed by company president Peter M. Starr, with William F. Buckley Jr. serving as Starr's chairman of the board. Starr had owned WCYB-TV in Bristol, Virginia and radio stations in Arkansas, California, Kansas, New Jersey, South Dakota, Tennessee, and Texas. It was also in the process of purchasing KHVH-AM-TV in Honolulu at the same time. This came after talks to merge Reeves' holdings into Starr failed.
WTVQ (-TV/DT)
Now under Starr's ownership, the present WTVQ call letters were adopted on December 20, 1973. Starr would also move its corporate base of operations to Lexington shortly after the acquisition of WTVQ was completed.
1974–1976
1976–1980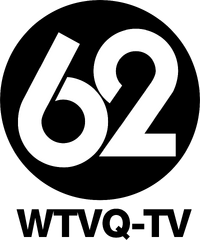 Meanwhile, in May 1978, Starr announced that it would be acquired by Los Angeles-based Shamrock Broadcasting Inc. in a $21.6 million all-cash, all-stock deal. Shamrock was wholly owned by Roy Disney, nephew of Walt and son of Walt's brother Roy Sr. The FCC approved the transaction on June 8, 1979 and it closed on July 18.
1980–1986
On Saturday, June 21, 1980, WTVQ-TV, which was now under Shamrock, signed off channel 62 for the last time just after midnight. Riggers began removing the channel 62 antenna from the station's tower, and installed the new channel 36 antenna. Channel 62, whose allocation would remain licensed to Lexington and was not moved to Glasgow as originally proposed, would later be re-used by short-lived independent station WLKT and subsequent low-powered station WBLU-LP before becoming permanently vacant following the 2009 transition to digital TV.
1986–1989
WTVQ came to the closest to losing its ABC affiliation came in late 1988, when upstart Fox affiliate WDKY-TV (channel 56) approached ABC about becoming the new Lexington affiliate; due to its constant network preemptions.
1989–1997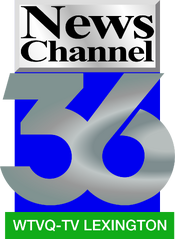 On January 30, 1992, Park Broadcasting purchased WTVQ from Shamrock Broadcasting. Media General purchased Park Acquisitions, its successor and its properties (including WTVQ) in January 1997.
1997-2004
1997–2002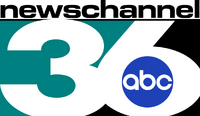 2002–2004

2004–2008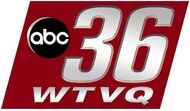 WTVQ was sold by Media General to its current owner Morris Multimedia on March 7, 2008.
2008-present
2008–2013
2013–present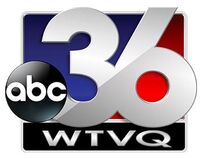 External links
TV stations in Central Kentucky, including Lexington
---
Defunct stations: