1995–1998
WUPL signed on in 1995, as a UPN affiliate. In 1997, Cox Enterprises sold WUPL to the Paramount Stations Group subsidiary of Viacom, which owned the network at the time.
1998–2000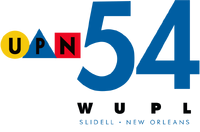 2000–2002

2002–2004

In 2002, UPN unveiled a new logo. The station's logo was updated accordingly.
2004-2006

2006–2017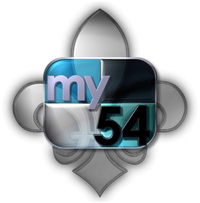 On July 8, 2005, Belo Corp., the parent company of WWL-TV, agreed to purchase WUPL from Viacom. However, the sale was delayed to February 26, 2007 due to complications related to Hurricane Katrina and a lawsuit that followed regarding the sale's enforceability. In the meantime, WUPL switched to MyNetworkTV in 2006 when UPN and The WB merged to form The CW and WNOL-TV affiliated with the new network. In 2013, WUPL became part of Gannett (later Tegna) when it acquired Belo.
2017–2018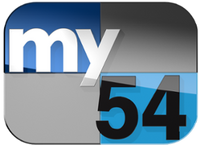 2018–present

TV stations in New Orleans