WTSK-TV
1953–1954
WVLT-TV signed on the air on October 18, 1953, under the original call letters of WTSK-TV and operating on the channel 26 frequency.
WTVK
1954–1956
The call letters changed to WTVK in 1954.
1956–1967
In 1956, WTVK became the ABC affiliate after WBIR-TV signed on to take the CBS affiliation.
1967–1974
1974–1977
1977–1979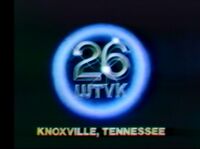 1979–1984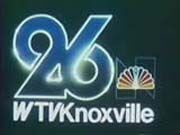 In September 1979, WTVK swapped affiliations with WATE-TV and became the NBC affiliate.
1984–1986
1986–1988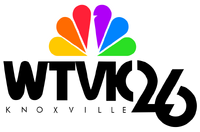 1988

On September 10, 1988, WTVK swapped affiliations again with WBIR, taking over the CBS affiliation (therefore rejoining the network since its 1953 sign-on).
WKXT-TV
1988–1997
In December 1988, WTVK moved up the dial from UHF channel 26 to VHF channel 8, and changed its call letters to WKXT-TV.
WVLT-TV
1997–2007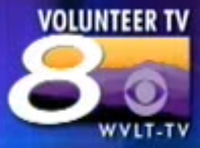 In 1996, Gray Communications Systems bought the station, and changed its calls to the current WVLT-TV in 1997. The call letters "VLT" stands for VoLunTeer State, which is Tennessee's official nickname.
2007–2011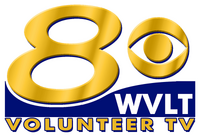 2011–2018
2018–present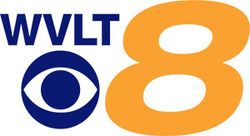 Video
TV stations in Knoxville, Tennessee
---
Defunct stations:

Community content is available under
CC-BY-SA
unless otherwise noted.