WEVU
1974–1976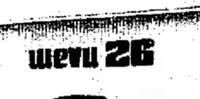 1976–1977
1977–1978
1978–1980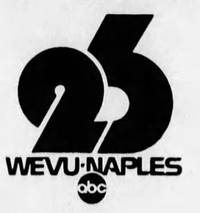 1980–1987
The "cable 7' logo resembles the 'circle 7' used by ABC's O&Os on channel 7. This is also the first logo by the station to refer to its cable channel position by most area cable providers.
1984–1987
1987–1992

1992–1994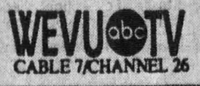 1994–1995
Since 1994, the station's logo have identifed themselves on their cable location on most of the area's cable providers on channel 7 rather than actual virtual channel of 26.
WZVN-TV
1995–1999

WEVU-TV became WZVN-TV on October 23, 1995. The station kept its 'circle 7' logo with the change.
1999–2013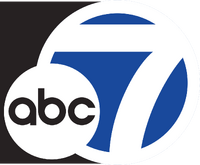 2013–present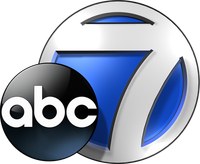 External links
TV stations in Southwest Florida, including Fort Myers and Naples
---
Defunct stations:

WBBH-TV (NBC) | WZVN-TV (ABC) 1
---
1 Owned by Montclair Communications, Inc.; but operated by Waterman through a local marketing agreement.