Not to be confused with Walkers (shortbread).
Walkers Crisps
1980–1994

1994–1998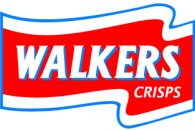 1998–2001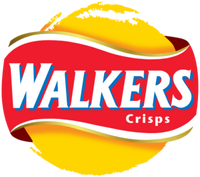 The typeface is retained but is now in a red band around a golden circle like the 1996-2003 Lay's logo.
Walkers
2001–2006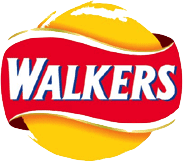 2005–2007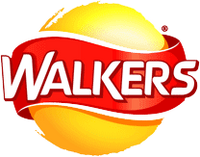 In 2005, the Walkers logo was redesigned with a more futuristic, lively look. Initially used on the website, the logo was introduced on packaging in February 2006 as part of a relaunch which included the use of SunSeed oil for its crisps.
2007–2011
PepsiCo redesigned the logo again in 2007 to create a more natural look.
2011–2018
The gold band was removed in 2011. The colours don't contrast as much as before, and the gold behind the 'band' has been toned down. This is still used on some bags of crisps and on the website.
2018–2021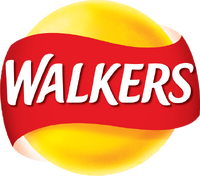 2021–present