MixUps Snacks
2015–2016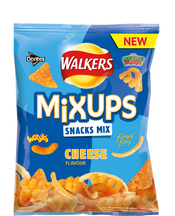 MixUps Snacks comprise Doritos, Wotsits, Monster Munch and French Fries. A 'Meaty' flavour was added to the range in 2016.
2016–2018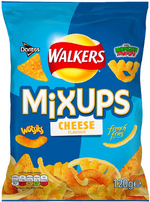 The Crisps and Popcorn ranges were discontinued in 2016 resulting in a slight redesign of the remaining MixUps range; Snacks.
2018–present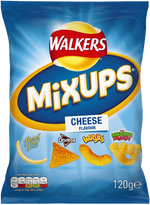 MixUps Popcorn
2015–2016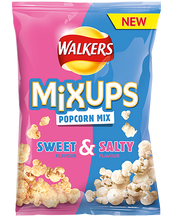 MixUps Popcorn comprised of two different flavourings of popcorn.
MixUps Crisps
2015–2016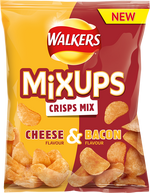 MixUps Crisps were standard Walkers crisps with two different flavourings per packet.