Contents

2011–2015
2015–2022
2022–present
Disney XD
2011–2015
Family CHRGD
2015–2022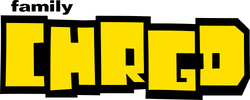 After Disney XD was rebranded as Family CHRGD on October 9, 2015, and Disney Junior was renamed as Family Jr. and Télémagino on September 18, 2015, Disney Channel, along with its French counterpart, La chaîne Disney, were the only two remaining Disney Channels in Canada; though, Disney XD later became its own network earlier that month.
The remaining Disney shows were removed from the Family channels on January 1, 2016, when the contract expired.
WildBrainTV
2022–present
On March 1, 2022, Family CHRGD rebranded as WildBrainTV.
External links