2003 (concept posters)
2004–2019
2004–2009 (original series)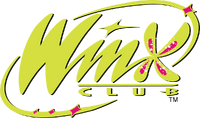 For the show's original run, 2D logos were mainly used. Towards the end of the third season, a 3D logo was introduced and was used interchangeably with the 2D versions.
2011–2019 (revived series), 2011-present (video game)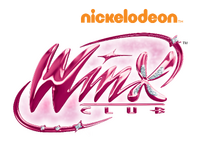 The gloss effect was simplified with a softer lighting to it.
This logo accompanied the Viacom-produced seasons of the show, and the Nickelodeon logo is usually aligned above the upper semicircle. On most merchandise, a version with a pink backdrop was used. It is based on a version of the logo used for the show's movies.
Home media
A gold logo, originally made for the show's movies, was used on Nickelodeon's DVD releases in 2012 and 2013.
Logos in other languages
External links
| | | |
| --- | --- | --- |
| | | |
Nickelodeon original live-action series (past and present): Pinwheel | Livewire | You Can't Do That On Television | Standby: Lights!, Camera!, Action! | Mr. Wizard's World | Nick Rocks | Out of Control | Double Dare | Rated K: For Kids By Kids | Don't Just Sit There! | Finders Keepers | Kids Court | Make The Grade | Think Fast | Hey Dude | Wild & Crazy Kids | What Would You Do? | Clarissa Explains It All | Salute Your Shorts | Fifteen | Get the Picture | Welcome Freshmen | Are You Afraid of the Dark? | Roundhouse | Legends of the Hidden Temple | The Adventures of Pete & Pete | Weinerville | My Brother and Me | The Secret World of Alex Mack | All That | U to U | Space Cases | The Mystery Files of Shelby Woo | Kenan & Kel | The Journey of Allen Strange | Figure It Out | Cousin Skeeter | Animorphs | You're On! | The Amanda Show | 100 Deeds for Eddie McDowd | Noah Knows Best | Caitlin's Way | The Brothers Garcia | Taina | The Nick Cannon Show | Splash TV | Gamefarm | Romeo! | Drake & Josh | Ned's Declassified School Survival Guide | Unfabulous | Zoey 101 | Just For Kicks | H₂O: Just Add Water| Mr. Meaty | Just Jordan | The Naked Brothers Band | iCarly | Dance on Sunset | Nickelodeon Guts | True Jackson, VP | BrainSurge | The Troop | Big Time Rush | Victorious | House of Anubis | Supah Ninjas | Bucket & Skinner's Epic Adventures | Power Rangers Samurai / Super Samurai | Fred: The Show | How to Rock | You Gotta See This | Marvin Marvin | Wendell & Vinnie | Power Rangers Megaforce / Super Megaforce | AwesomenessTV | Sam & Cat | The Haunted Hathaways | Deadtime Stories | The Thundermans | Every Witch Way | Webheads | Henry Danger | Nicky, Ricky, Dicky & Dawn | React to That | Max & Shred | 100 Things To Do Before High School | Bella and the Bulldogs | Power Rangers Dino Charge / Dino Super Charge | Make It Pop | Talia in the Kitchen | Game Shakers | WITS Academy | Paradise Run | The HALO Effect | All In with Cam Newton | School of Rock | The Other Kingdom | Crashletes | Ride | Jagger Eaton's Mega Life | Hunter Street | The Dude Perfect Show | Lip Sync Battle Shorties | I Am Frankie | Power Rangers Ninja Steel / Super Ninja Steel | Knight Squad | Keep It Spotless | Star Falls | Double Dare (Revival Television Series) | Cousins For Life | Power Rangers: Beast Morphers | The Substitute | Are You Smarter than a 5th Grader? (Revival Television Series) | All That (Revival Television Series) | Are You Afraid of the Dark? miniseries | America's Most Musical Family | Tyler Perry's Young Dylan | Danger Force | Nickelodeon's Group Chat | Unfiltered | Unleashed | Side Hustle | The Astronauts | Tooned In | Drama Club | The Barbarian and the Troll | That Girl Lay Lay | Warped!

International series (past and present): Renford Rejects | Genie in the House | Skimo | Summer in Transylvania | Camp Orange | Isa TKM | Sueña Conmigo | Grachi | Julie e os Fantasmas | Miss XV | 11-11: En mi cuadra nada cuadra | Toni, la chef | Yo Soy Franky | Nick Kicks | Food Hunters | Heidi, bienvenida a casa | Vikki RPM | Kally's MashUp | Noobees (Season 2) | Club 57

Upcoming Nickelodeon live-action series: Untitled Simon Fuller and Ryan Tedder musical series
---
Nicktoons (past and present): Doug | Rugrats | The Ren & Stimpy Show | Rocko's Modern Life | Aaahh!!! Real Monsters | KaBlam! | Hey Arnold! | The Angry Beavers | CatDog | Oh Yeah! Cartoons | The Wild Thornberrys | Rocket Power | SpongeBob SquarePants | As Told By Ginger | The Fairly OddParents | Invader Zim | Action League NOW! | ChalkZone | The Adventures of Jimmy Neutron: Boy Genius | My Life as a Teenage Robot | All Grown Up! | Danny Phantom | Catscratch | Avatar: The Last Airbender | The X's | Rugrats Pre-School Daze | El Tigre: The Adventures of Manny Rivera | Shorts in a Bunch | Tak and the Power of Juju | Back at the Barnyard | The Penguins of Madagascar | Random! Cartoons | The Mighty B! | Making Fiends | Fanboy & Chum Chum | T.U.F.F. Puppy | Planet Sheen | Winx Club | Kung Fu Panda: Legends of Awesomeness | The Legend of Korra | Robot and Monster | Teenage Mutant Ninja Turtles | Monsters vs. Aliens | Sanjay and Craig | Breadwinners | Harvey Beaks | Pig Goat Banana Cricket | The Loud House | Bunsen Is a Beast | Welcome to the Wayne | Mysticons | The Adventures of Kid Danger | Rise of the Teenage Mutant Ninja Turtles | Pinky Malinky | Middle School Moguls | The Casagrandes | It's Pony | Glitch Techs | Kamp Koral: SpongeBob's Under Years | The Patrick Star Show | Middlemost Post | Big Nate | Star Trek: Prodigy
Non-Paramount produced cartoons: Martin Mystery | Kappa Mikey | The Secret Show | Wayside | Ricky Sprocket: Showbiz Boy | Edgar & Ellen | Speed Racer: The Next Generation | Rocket Monkeys | Rabbids Invasion | Little Battlers eXperience | Miraculous: Tales of Ladybug and Cat Noir | Get Blake! | Rainbow Butterfly Unicorn Kitty | Lego City Adventures | Lego Jurassic World: Legend of Isla Nublar | Ollie's Pack | The Smurfs
Upcoming Nicktoons: Monster High | Transformers: EarthSpark | Adventures in Wonder Park | Garfield | Phoebe and Her Unicorn | Real Pigeons Fight Crime
---
TeenNick original series (past and present): Degrassi: Next Class | Gigantic | Open Heart | TeenNick Top 10

---
Nick at Nite original programming (past and present): At the Poocharelli's | Bet the House | Family BrainSurge | Family Face Off: Hollywood | Fatherhood | Glenn Martin, DDS | Hi Honey, I'm Home! | Hi-Jinks | Hollywood Heights | Instant Mom | My Family's Got Guts | On the Television | See Dad Run | The Search for the Funniest Mom in America
---
Nick Jr. original series (past and present): Eureeka's Castle | Tricky Trousers | Max and his Alphabet Adventures | Winky Love | Gullah Gullah Island | Allegra's Window | Little Bear | Countin' Carl | The Wubbulous World of Dr. Seuss | Blue's Clues | Franklin | Maisy | Amby & Dexter | StoryTime | Kipper the Dog | Little Bill | Maggie and the Ferocious Beast | Oswald | Bob the Builder | Max and Ruby | Dora the Explorer | Rubbadubbers | Blue's Room | Peppa Pig | LazyTown | Miss Spider's Sunny Patch Friends | The Backyardigans | Cooking for Kids with Luis | Go, Diego, Go! | Wonder Pets! | Wow! Wow! Wubbzy! | Ni Hao, Kai-Lan | Olivia | Ben & Holly's Little Kingdom | The Fresh Beat Band | Team Umizoomi | Dino Dan | Bubble Guppies | Mia and Me | Mike the Knight | Franklin and Friends | Pocoyo | Tickety Toc | Peter Rabbit | PAW Patrol | Wallykazam | Dora and Friends: Into the City! | Blaze and the Monster Machines | Nick Jr. Rocks | Yo Gabba Gabba! | Lalaloopsy | Zack and Quack | Julius Jr. | Hey Duggee | Mutt & Stuff | Little Charmers | Shimmer and Shine | Fresh Beat Band of Spies | Play Along with Sam | Teletubbies | Miffy's Adventures Big and Small | Rusty Rivets | Digby Dragon | Nella the Princess Knight | Kuu Kuu Harajuku | Regal Academy | Sunny Day | Top Wing | Thomas & Friends | Cleo & Cuquin | Zoofari | Becca's Bunch | Rainbow Rangers | Butterbean's Café | Abby Hatcher, Fuzzly Catcher | Corn & Peg | Ryan's Mystery Playdate | 44 Cats | Ricky Zoom | Trulli Tales | HobbyKids Adventures | Blue's Clues & You! | The Adventures of Paddington | Made by Maddie | Santiago of the Seas | Baby Shark's Big Show! | Deer Squad | The BeatBuds, Let's Jam! | Face's Music Party

Upcoming Nick Jr.: The Tiny Chef Show | Hamsterdale | Untitled PAW Patrol spinoff series foused on Rubble | Bossy Bear | HexVet
---
Noggin original series (past and present): Phred on Your Head Show | The Whooton Observer | A Walk in Your Shoes | Oobi | Citizen Phoebe | Me in a Box | Big Kids | On the Team | The URL with Phred Show | Sponk! | Play with Me Sesame | Moose and Zee | Jack's Big Music Show | The Upside Down Show | Kinderwood

Noggin foreign/acquired series (past and present): Tiny Planets | Miffy and Friends | Connie the Cow | Pinky Dinky Doo | Toot & Puddle