For the first video game in the series, see Yakuza (video game).
2005–present
English version

With the release of a Westernized version of its first game, the logo was originally in Red but with the release of Yakuza 0, it was later changed to white and adopting some elements from the Ryu Ga Gotoku designs.
Japanese version (as 龍が如く/Ryu Ga Gotoku)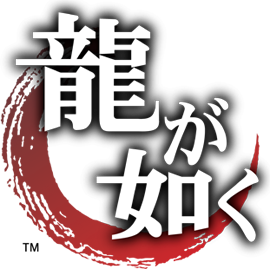 This is currently in used since the release of their first game as Ryu Ga Gotoku. Elements of this logo including the red "Zen" swirl was later adopted to the English variant starting with Yakuza 0.
External links