Contents

2015–2017
2017–2019
2019–present
2015–2017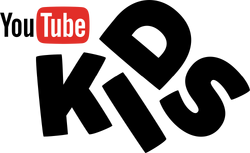 YouTube Kids is an app specifically for children in a bid to make using the service safer, with parental controls and restrictions on who can upload content.
2017–present
2017–2019

After YouTube's update on August 29, 2017, YouTube's platforms also changed.
2019–present
In 2019, the logo had a minor change: the color of the word "Kids" changed from gray to simply black.