Zee Entertainment Enterprises Limited, abbreviated as ZEEL, is the largest television network in India entirely owned by an Indian company, and the second-largest overall, behind Star India (a subsidiary of The Walt Disney Company). ZEEL is a subsidiary of the Essel Group, which also owns satellite TV operator Dish TV and newspaper Daily News and Analysis.
Zee Telefilms Ltd.
1992–2005
This article or section lacks a former logo at the moment.
You can help Logopedia by uploading it here.
Zee Entertainment Enterprises
2005–2011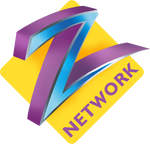 2011–2016
ZEEL introduced a new logo on 19 June 2011, and rebranded all its TV channels on the same day.
2011–2013
2013-2016
1 January–30 October 2017
The logo was slightly modified on 1 January 2017. The top right corner of the 'Z' was closed and the swoosh within it was modified.

30 October 2017–present
To celebrate the 25th anniversary of ZEEL on 2 October 2017, a two-stage company-wide rebrand took place throughout October 2017. First, almost all Zee-branded TV channels, with the exception of Zing, introduced new logos on 15 October 2017. Then, on 30 October 2017, ZEEL and its non-television businesses presented a new corporate brand identity, designed by Martin Lambie-Nairn and his firm ML-N.
Rather than following competitor Star in using rare and obscure fonts as the corporate font (in Star's case, first Kohinoor in 2011 and then Cádiz in 2016 to complement Kohinoor), ZEEL adopted the widespread Gotham font as its corporate typeface. Gotham appears in the logos of almost all of ZEEL's assets containing the Zee name, with the name of the entity immediately to the right of the Zee logo. (However, the corporate slogan, Extraordinary Together, appears below the Zee logo and not beside it.)