Upcoming logo (logo in Hindi)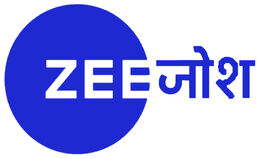 Upcoming logo (logo in English)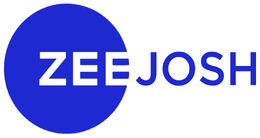 Part of Essel Group and Sony Pictures Entertainment

pending merger with Sony Pictures Networks India
---
Indian TV channels:
Hindi: Entertainment: Zee TV HD, &TV HD, Zee Anmol and Big Magic | Zindagi1 | Movies: Zee Cinema HD, &pictures HD, Zee Bollywood, Zee Classic, &xplor HD, Zee Action and Zee Anmol Cinema | Music/youth: Zing | Teleshopping: EZ Mall
English: Entertainment: Zee Café HD | Movies: &flix HD and &privé HD | Lifestyle: Zee Zest HD
Regional languages:
Entertainment channels: Tamil: Zee Tamil HD | Telugu: Zee Telugu HD | Kannada: Zee Kannada HD | Malayalam: Zee Keralam HD | Bengali: Zee Bangla HD | Marathi: Zee Marathi HD and Zee Yuva | Odia: Zee Sarthak | Punjabi: Zee Punjabi | Bhojpuri: Zee Ganga
Movie channels: Tamil: Zee Thirai HD | Telugu: Zee Cinemalu HD | Kannada: Zee Picchar HD | Bengali: Zee Bangla Cinema | Marathi: Zee Talkies HD and Zee Chitramandir | Bhojpuri: Zee Biskope

Upcoming channels:
Zee Rang | Zee Chanderi | Zee Josh
---
News channels: (Zee Media Corp.)
Hindi national: Zee News | Zee Hindustan | Zee Business | English: WION | Hindi regional: Zee Delhi NCR Haryana | Zee Uttar Pradesh/Uttarakhand | Zee Rajasthan | Zee Madhya Pradesh/Chhattisgarh | Zee Bihar/Jharkhand | Gujarati: Zee 24 Kalak | Bengali: Zee 24 Ghanta | Marathi: Zee 24 Taas | Urdu/Hindi: Zee Salaam | Punjabi/Hindi: Zee Punjab/Haryana/Himachal
Digital news channels: Zee Tamil News | Zee Telugu News | Zee Kannada News | Zee Malayalam News | Zee Odisha News
---
International channels:
Arab world: Zee Aflam (movies) and Zee Alwan (entertainment) | United States: Zee Smile | Canada: Zee TV Canada | Latin America and US Hispanic: Zee Mundo | Russia: Zee TV | Thailand: Zee Nung | Indonesia: Zee Bioskop | Vietnam: Zee Phim | South Africa/Subsaharan Africa: Zee World, Zee One and Zee Bollynova | Ethiopia: Zee Alem | Francophone Africa: Zee Magic
---
Non-television businesses:
Film production: Zee Studios and Zee Studios International | Music label: Zee Music Company | Theatrical production: Zee Theatre | Live events: Zee Live | Media marketing: Zee Melt | Licensing and syndication arm for international markets: Zee Global Content Sales
Other properties: Zee Digital | Zee Educare | Zee Family.TV | Zee International | Z5X Technology
Video-on-demand services:
Streaming platforms: India: ZEE5 (Club | Kids | Premium | Zindagi1) | Latin America and US Hispanic: Zee Mundo Play
Pay-per-view cinema: Zee Plex
---
Defunct channels:
Hindi: Entertainment: Zindagi1 (as a TV channel), Zee Next, 9X and Zee Smile | Movies: Zee Premier | Music: Zee ETC Bollywood | Devotional: Zee Jagran | Lifestyle: Zee Khana Khazana | Shopping: Asian Sky Shop
English: Movies: Zee Studio HD | Lifestyle: Zee Trendz, Living Foodz HD, Living Travelz and Living Zen | Kids': ZeeQ | Sports: Zee Sports
Regional languages: Zee ETC Punjabi | Zee Gujarati | Zee 24 Gantalu (Telugu) | Zee Odisha | Zee Vajwa (Marathi)
International channels: Zee Punjabi (UK) | Zee Lamhe | Zee Bollymovies (Africa) | Zee Hiburan (Indonesia) | Zee Sine (Philippines) | Zee Variasi (Malaysia) | Zee One (Germany)
Divested channels:
Ten Sports Network2 Ten 1/Ten 1 HD (Ten Sports/Ten HD) | Ten 2 (Ten Action) | Ten 3 (Ten Cricket) | Ten Golf/Ten Golf HD
Other channels: Z Living3
---
Notes:
1Discontinued as satellite channel in 2017. Relaunched as a service channel on DTH platforms in 2022.
2Sold to Sony Pictures Networks India.
3Sold to NIA Broadcasting.
---